Community engagement
We recognise that we play an important role in our local community as a Funeral Director in Llandudno, Conwy and Colwyn Bay. We aim to make the communities in which we operate better places and like to get involved with our local community where we can. We use our skills, and where possible the Company's resources, to help create a mutual benefit.
Recent examples of these can be found by clicking the links below but include sponsoring two local junior football team kits, donating to a defibrillator in Llanrhos and donating plaques to local charities for their remembrance trees. We also run a monthly coffee morning for anyone that has been bereaved.
Tom Owen and Son are proud to have signed up to the Breastfeeding Welcome scheme.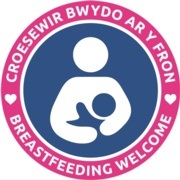 On 27 September 2022, Tom Owen and Son were proud to attend the ROC Convention at the Festival Church in Towyn. Alongside North Wales Police, the Llandudno Mayor plus members of local faith groups and charities, we joined an action group to help make our communities better places.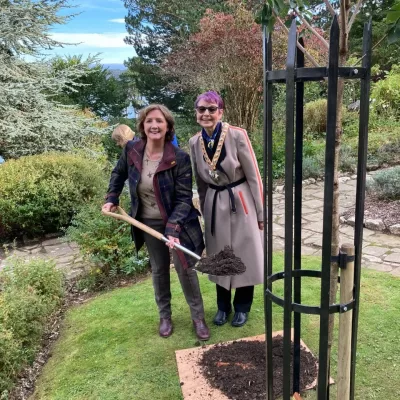 Rotary and Soroptimist support
In October 2021, Tom Owen and Son were delighted to be able to donate two plaques to Soroptimist Llandudno, as part of their centenary celebrations. The plaques are within Happy Valley, Llandudno and are positioned on the bench and with the newly planted trees to celebrate the anniversary.
Additionally, just before Christmas 2021, Mrs. Deborah Nagib, accompanied by her family, planted a tree at Llandudno Hospital, in memory of her late husband Dr Raafat Lotfy Nagib. The tree, an unusual purple beech tree, was donated by Rotary and the commemorative plaque, crafted by Tris Owen, was donated by Tom Owen and Son.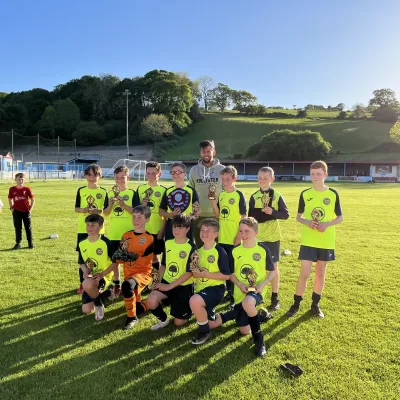 Grass roots football
Tom Owen and Son sponsor the 2022-2023 season football kit for the Llandudno Junction Dragons football team and also the Rhos United football team.
As part of our commitment to giving back to the local community we were really happy to have been asked and how smart do they look! The Llandudno Junction Dragons went on to win their season and won every game!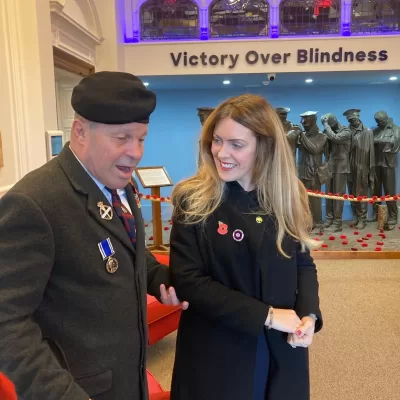 Remembrance Parade Llandudno 2022
On 13 November 2022, both Kelly and Tristan Owen took part in the Remembrance Parade in Llandudno. Tristan laid both the Tom Owen and Son wreath and also the Rotary of Llandudno wreath while Kelly had the honour of sight guiding Billy Baxter, Llandudno's Town Crier who is blind, to lay his wreath on behalf of the Blind Veterans UK. Kelly was delighted to then have lunch and a tour of Blind Veterans in Llandudno to see the work they do.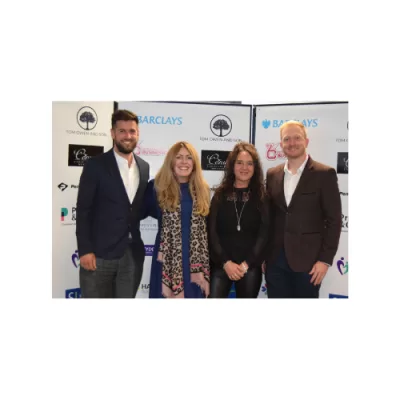 Local charity support
In September 2022, Tom Owen and Son took part in a charity quiz night to raise funds for St David's Hospice. At Rydal School, alongside many other local teams, a total of £15,002 was raised.
We took part in the first Christmas Tree Festival at St John's Methodist Church in Llandudno between 13-18 December 2021 to raise funds for St David's Hospice and will be taking part again this year. The Christmas Tree festival will run from 12-17 December 2022.