Headstones & Lawn Memorials
Choosing a headstone
A memorial headstone is an opportunity to remember the person that has died and commemorate their life.
We can help you design the perfect memorial for your loved one. Whether that is a simple and elegant plaque, a proud headstone or an elaborate full lawn type memorial we're here to help.
Headstone Refurbishment
Working alongside our stonemason, we are able to refurbish old, weathered headstones to make them look brand new again.
We provide headstone refurbishment work from Llanrhos Lawn Cemetery to Great Orme Cemetery, Llandudno, to Llangwestenin Cemetery and Bron-y-Nant cemetery in Colwyn Bay. We will provide headstones to any cemetery or churchyard across Conwy.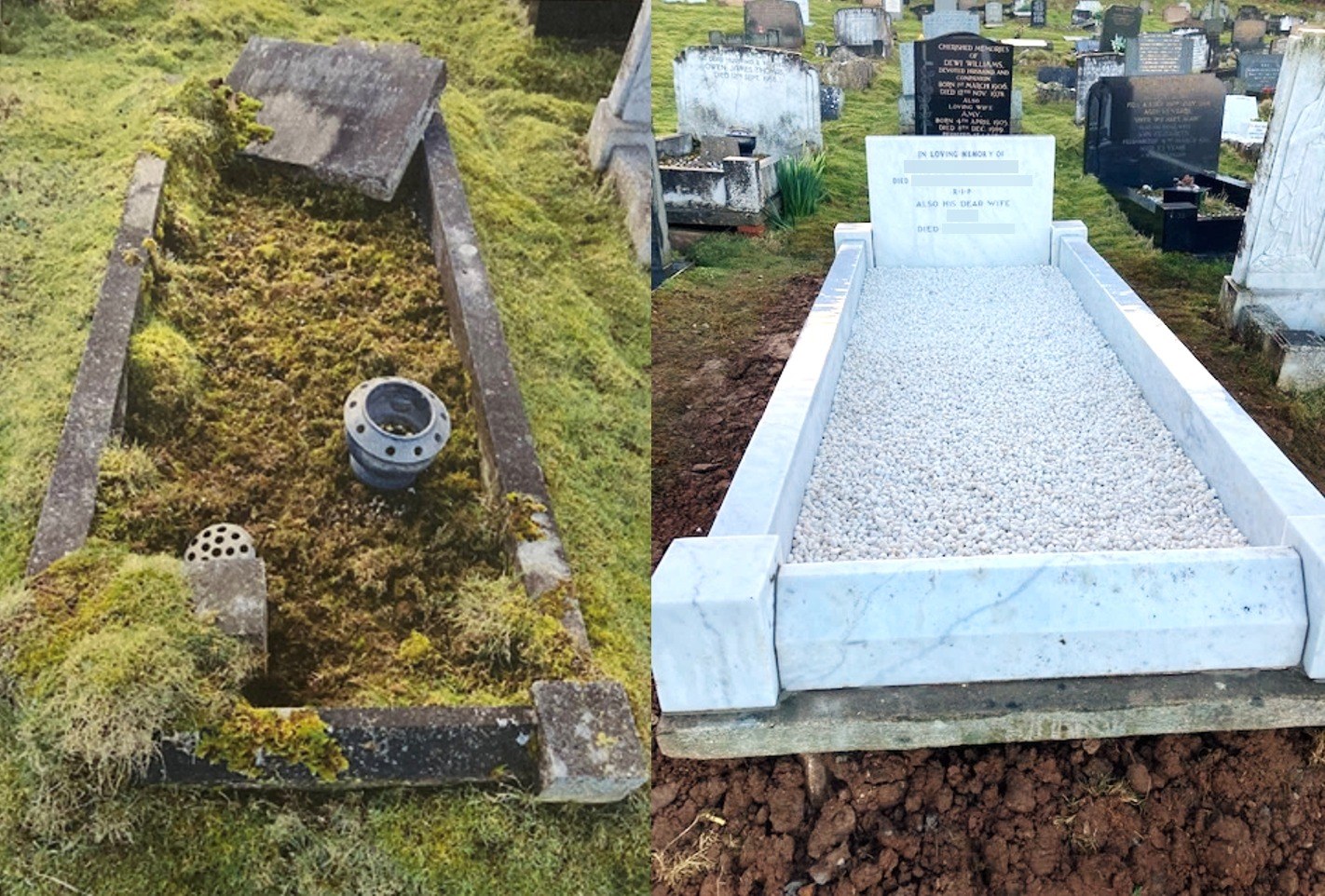 What types of headstones are there?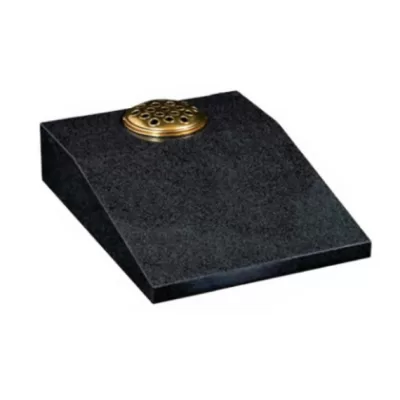 Tablets and wedges (flat markers)
Flat marker headstones are laid flat on the ground and typically made from granite. They are perfect for marking an ashes burial or for a simple memorial. Inscriptions do however tend to weather more quickly than upright headstones due to the water being able to settle in the inscribed letters.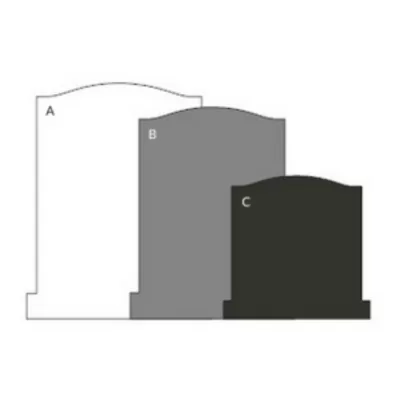 Upright headstones
A popular option, with an upright tablet structure and matching base. As long as they meet cemetery regulations, upright headstones can be any shape, size and design.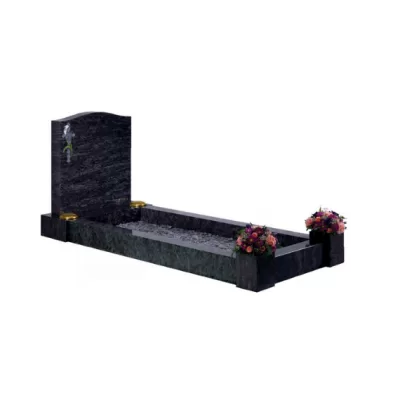 Kerbsets
Available in some cemeteries, this memorial includes an upright headstone and a matching kerb-set to mark the grave boundary, with chippings covering the grave.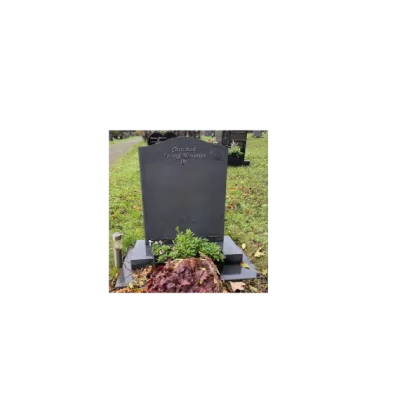 Slate headstone
Slate headstones appeal to many, especially those with local heritage. The quality of the slate will determine its appearance and durability over time. Cheaper slate can discolour or shatter/chip in local weather conditions.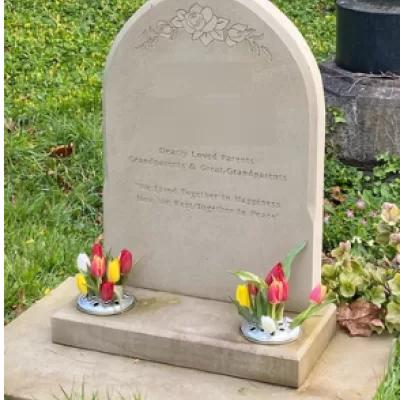 Sandstone headstone
This natural-looking material can be used in both churchyards and cemeteries. It is softer than granite and marble and slightly porous.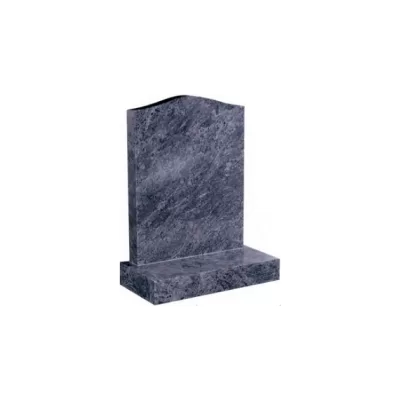 Granite headstone
The most popular choice for a memorial due to minimal maintenance, granite is a non-porous, tough and durable stone, available in a variety of colours and finishes.
Get in touch to discuss options, request a catalogue or ask for an estimate.
Get in touch