What have we been doing in our local community this month?
Tom Owen and Son Funeral Director are proud to be part of the North Wales community. We are dedicated to supporting our local community in a variety of ways, here is what we have been up to in October 2023 in Llandudno and the surrounding areas of Colwyn Bay and Conwy.
Getting involved in the local communities of Llandudno, Colwyn Bay and Conwy or attending charity events is a key part of our Corporate Social Responsibility programme at Tom Owen and Son. We believe being an integral part of our community is incredibly important to us as a business. It's not just a tick box exercise!
Bereavement Coffee Morning : Colwyn Bay
On Wednesday 4th October 2023, we held our second monthly bereavement coffee morning at Botanical Lounge in Colwyn Bay. We were pleased to welcome 3 new members. If you have been bereaved, and would like to join our coffee morning, you can find more information here.
Rock Choir at Blind Veterans
On Wednesday 4th October 2023, Kelly Owen, one of the newest Rock Choir members, decided to brave her first ever concert at Blind Veterans Centre in Llandudno. Having only done 3 sessions of practice, it really was a leap into the unknown but what a fantastic afternoon of singing for the residents as part of their music week.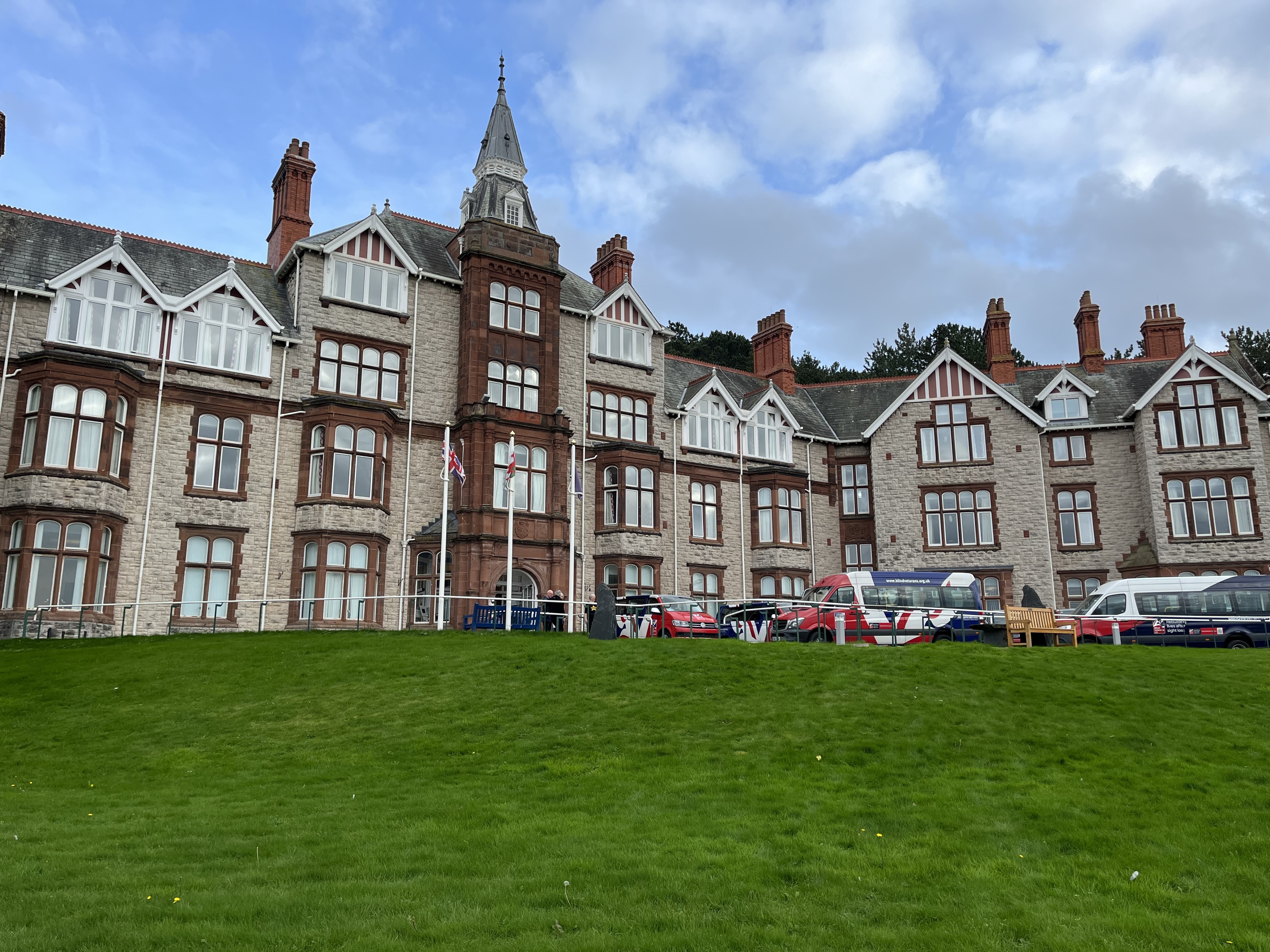 Supporting employees with caring responsibilities
On Thursday 5 October 2023, Kelly joined a webinar hosted by Business in the Community regarding Supporting Employees with Caring Responsibilities. We take our role as employer very seriously, and are aware that any of our colleagues could be called upon at any time to be carers and we want to ensure that we are able to support them in the best possible way.
We are incredibly grateful to Business in the Community for offering these useful webinars, which support us in being an inclusive employer.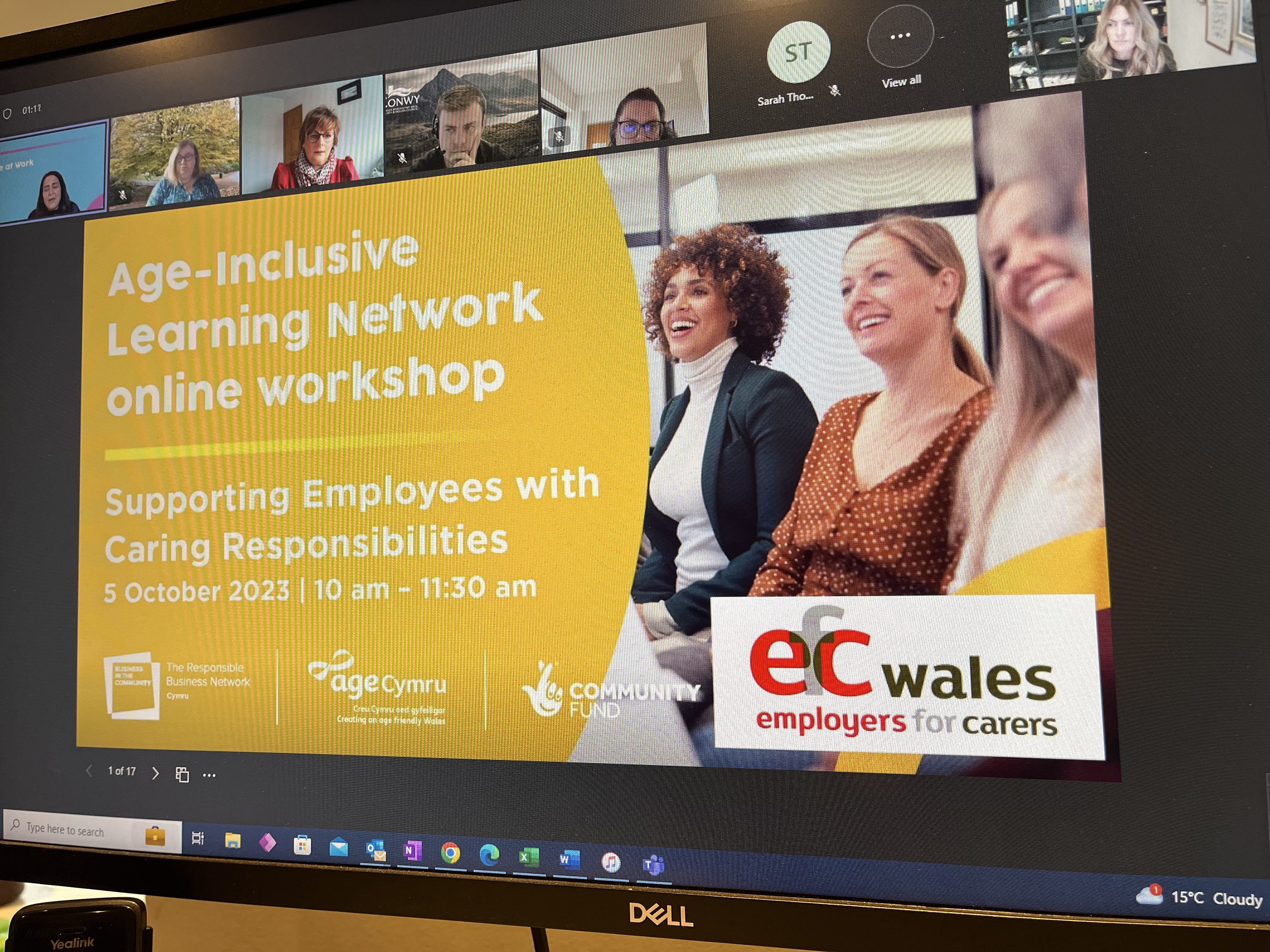 Menopause Awareness webinar
Kelly joined a webinar with Henpicked on Tuesday 17th October 2023. The theme for the webinar was top tips for being a menopause friendly employer from the recent award winners. With World Menopause Day taking place on Wednesday 18th October, it was a great way to ensure we are doing everything we can to be as inclusive and accessible as possible.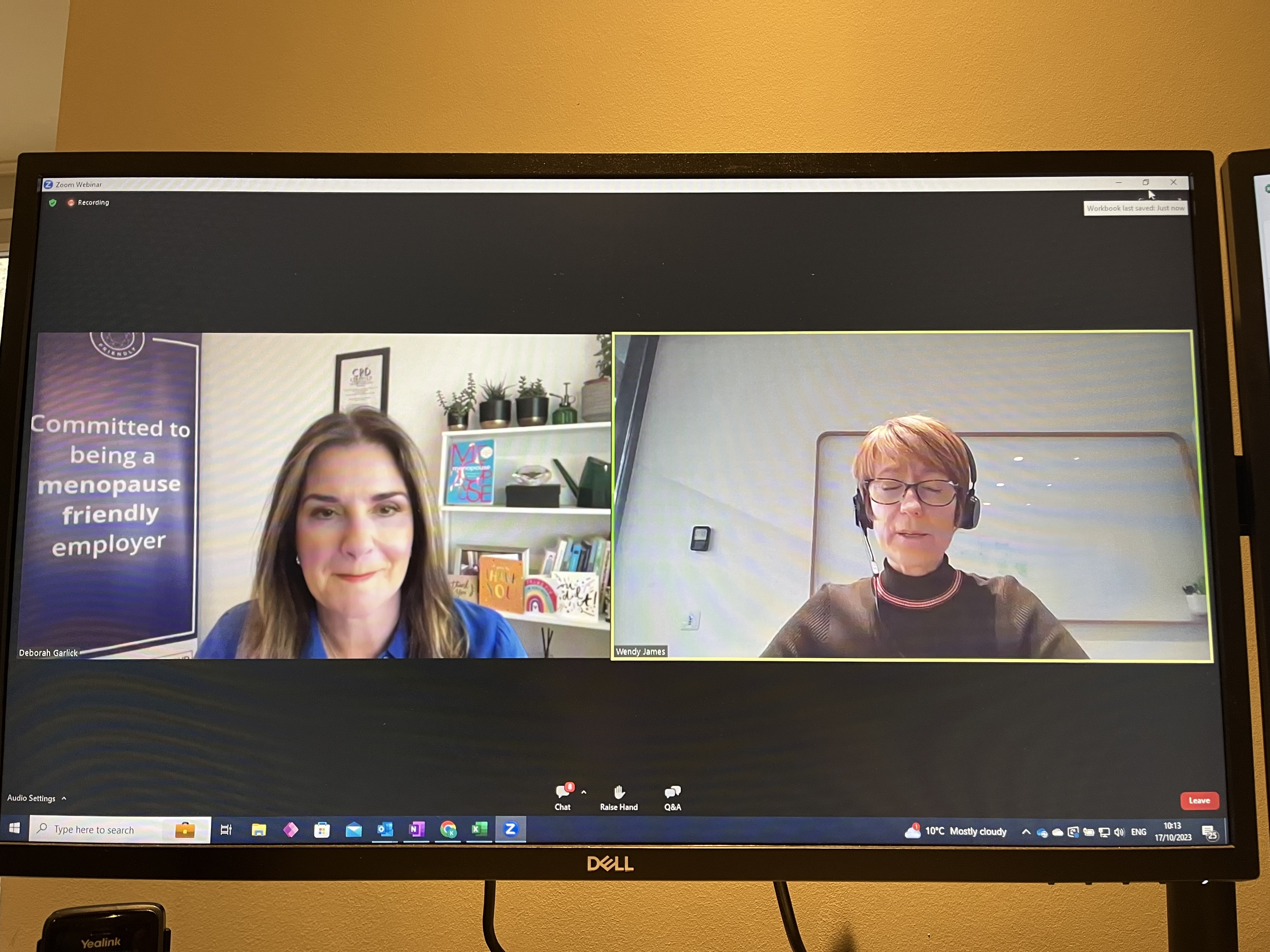 Presenting the Bob Mills Award
On Friday 20th October 2023, Tristan Owen attended Ysgol Aberconwy to present the Bob Mills Award as the President of Rotary Llandudno.
Bob Mills was a much loved and proud Rotarian who died in 2017. His family endowed Rotary with a bequest that enables Llandudno Rotary to make an award each year in his memory to some person or organisation linked to Bob's lifetime love of music.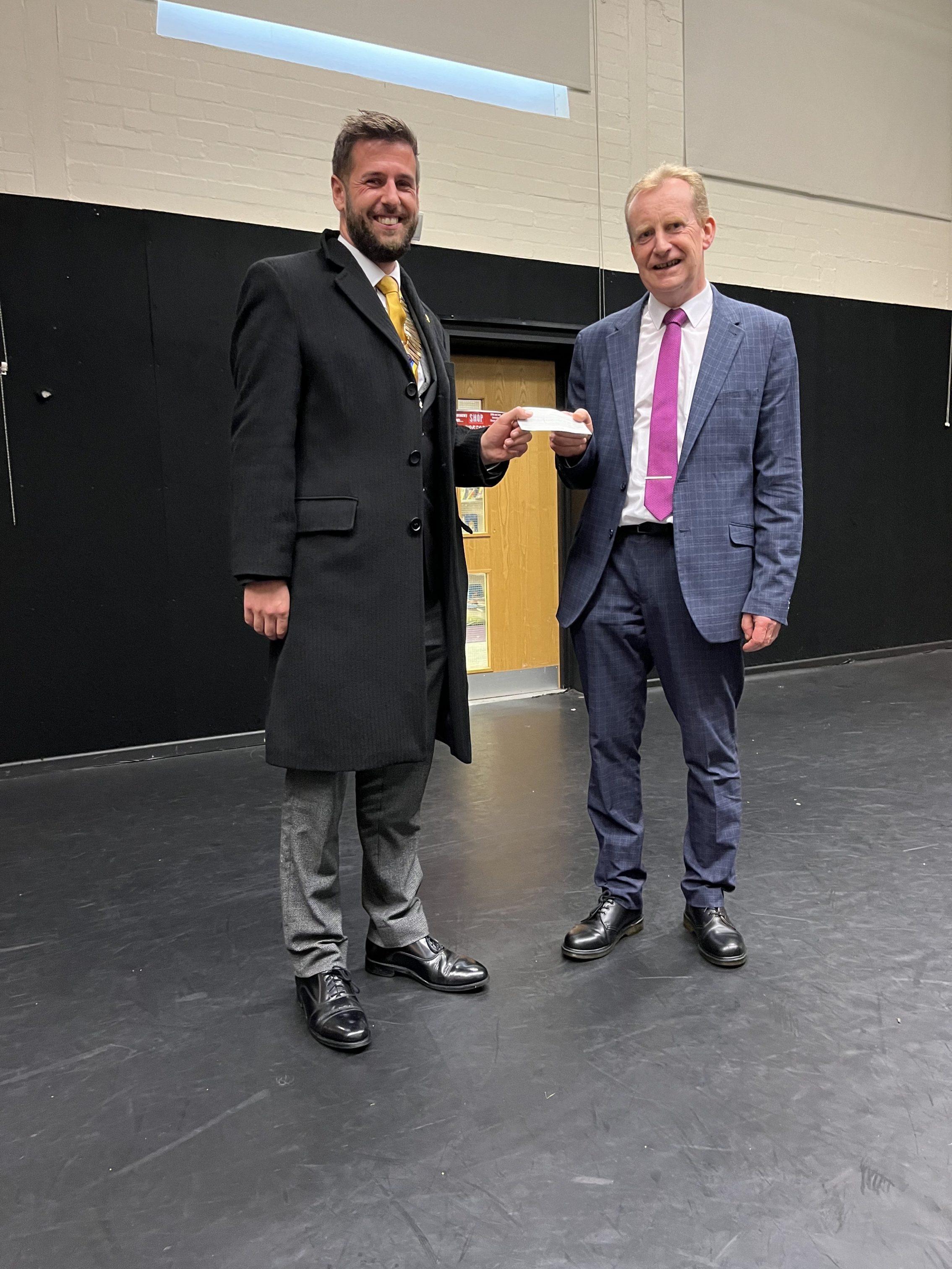 The presentation of the "Bob Mills" award was a proud moment for Llandudno Rotary Club, as it embodies the commitment to fostering young talent within the
community. This year, a talented musician from Aberconwy School was selected for the award, and a £250 prize was presented to acknowledge their dedication and
passion for music. This award not only recognises their exceptional musical abilities but also encourages them to pursue their passion further.
In addition to the £250 prize, Llandudno Rotary Club made a further contribution of £250 to the school itself. This donation is intended to be used for acquiring
equipment and tools that will enhance the musical education provided by the school. By investing in musical education, we hope to contribute to the development of the next generation of talented musicians in our community.
Presenting to Llandudno and District Soroptimists
On Thursday 26th October 2023, Tristan presented, on behalf of Llandudno Rotary to the Llandudno and District Soroptimists. The purpose of the presentation was to look at collaborations across the two community groups (given that Kelly Owen is a Soroptimist) to further benefit the surrounding areas. It was an enjoyable presentation.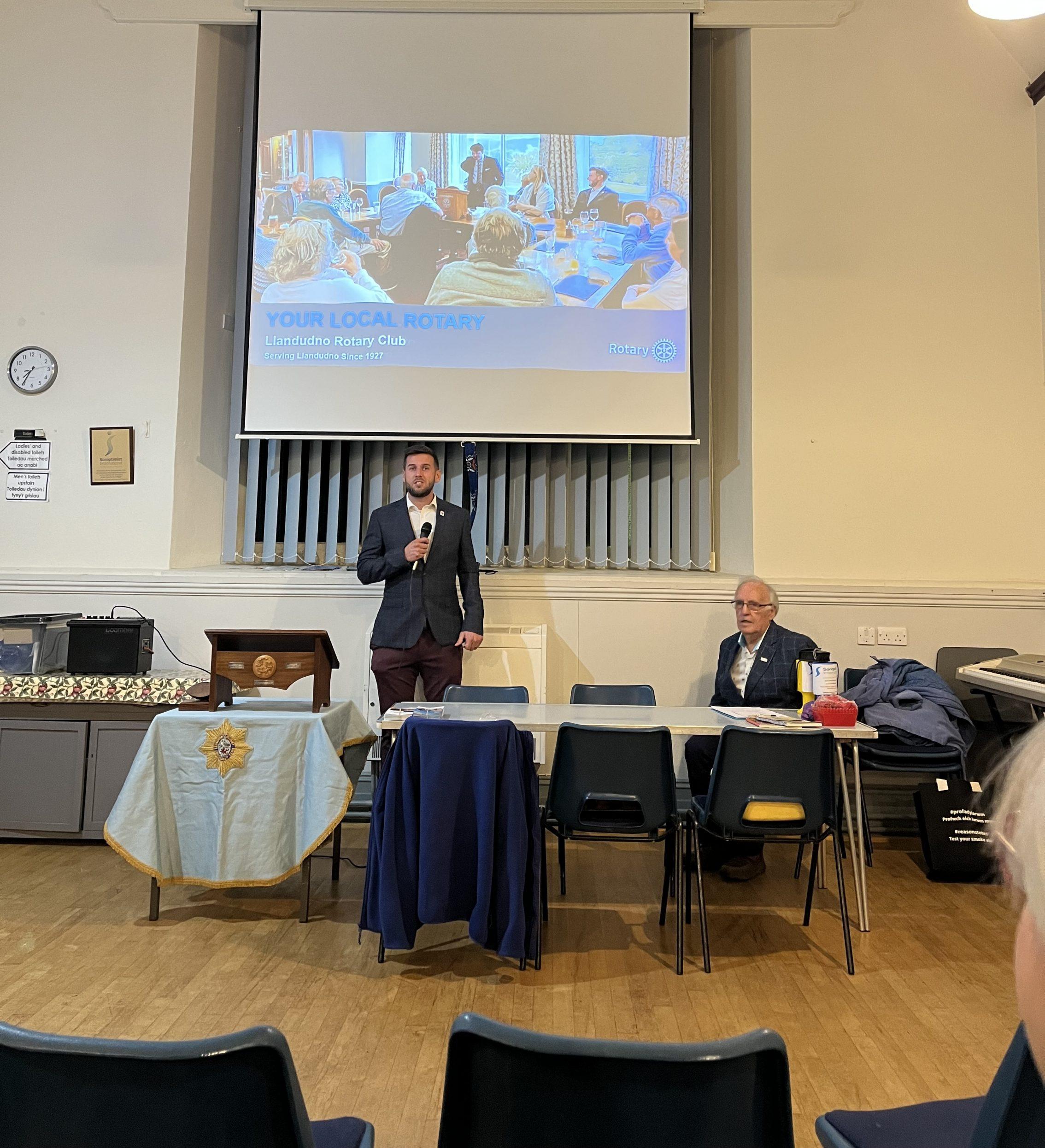 Children's Hospital Pyjama Appeal
Tom Owen and Son were pleased to be accepted as an approved collector of Children's Hospital Pyjamas that are given out to children in hospital on Christmas Day. Any that are left over, are then awarded to the hospitals to keep, to use for children that might have been rushed into hospital and had their clothes cut off, children within the mortuary or children undergoing treatments that may cause sickness.
Llandudno Firework Display charity collection
On Sunday 29th October, both Tristan and Kelly donned hi vis vests and collected on behalf of local charities, for Rotary, at the Llandudno Firework Display. Every year, volunteers collect donations from the attendees that are then shared between Llandudno Rotary, Llandudno Lions and the Town Council.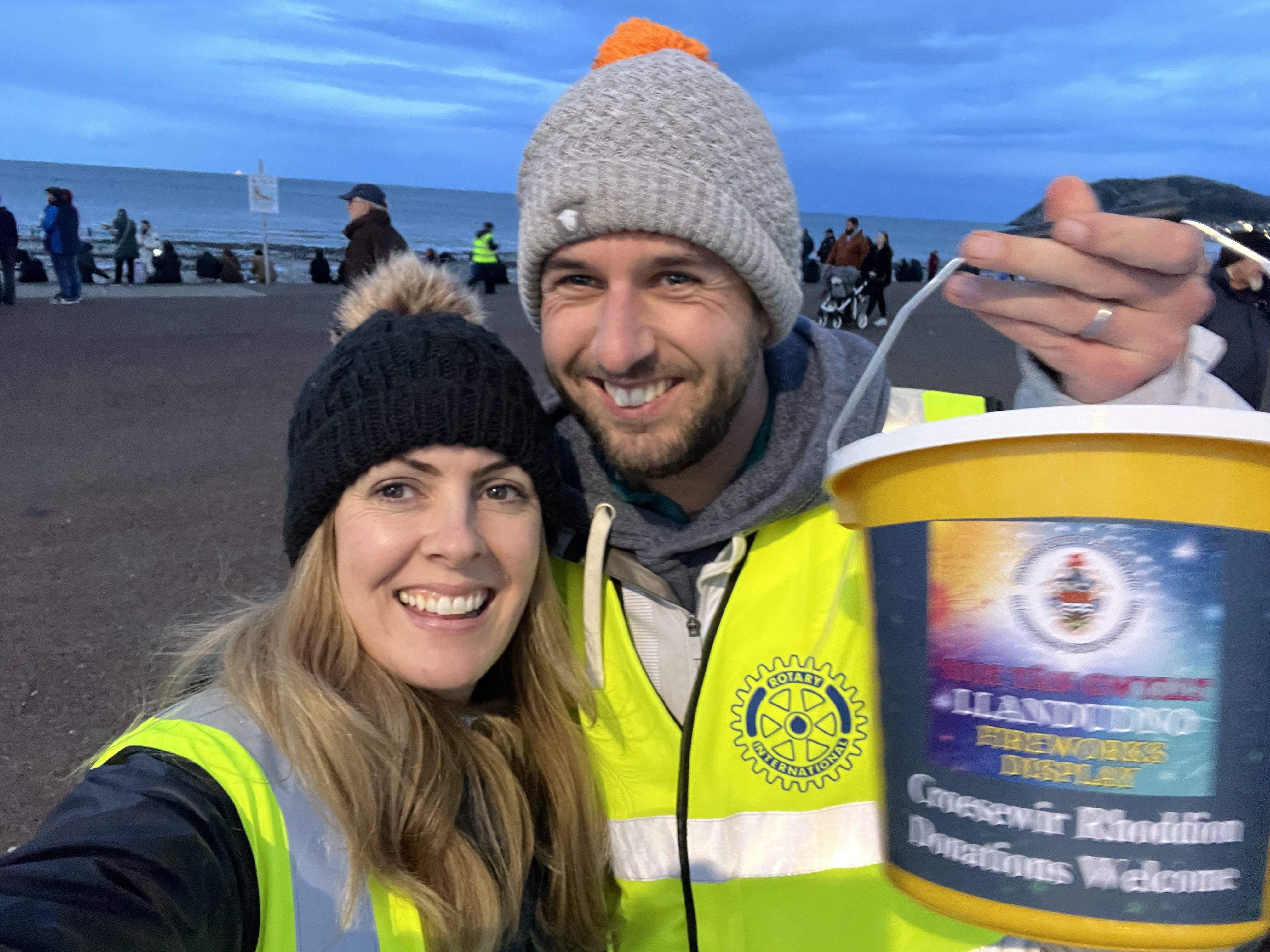 Get in touch if you have a community or charity based event you'd like us to get involved in
Get in touch