What have we been doing in our local community this month?
Tom Owen and Son Funeral Director are proud to be part of the North Wales community. We are dedicated to supporting our local community in a variety of ways, here is what we have been up to in August 2023 in Llandudno and the surrounding areas of Colwyn Bay and Conwy.
Getting involved in the local communities of Llandudno, Colwyn Bay and Conwy or attending charity events is a key part of our Corporate Social Responsibility programme at Tom Owen and Son. We believe being an integral part of our community is incredibly important to us as a business. It's not just a tick box exercise!
Evening with Robin Millar MP
On Tuesday 1 August 2023, Tom Owen and Son attended an evening with Robin Millar, MP for Aberconwy. Robin discussed his involvement in renovating Westminster and his role as MP. It was clear that Robin is dedicated to his local constituency and was impressed to hear of our bereavement coffee morning which covers the local community of Llandudno, Colwyn Bay and Conwy.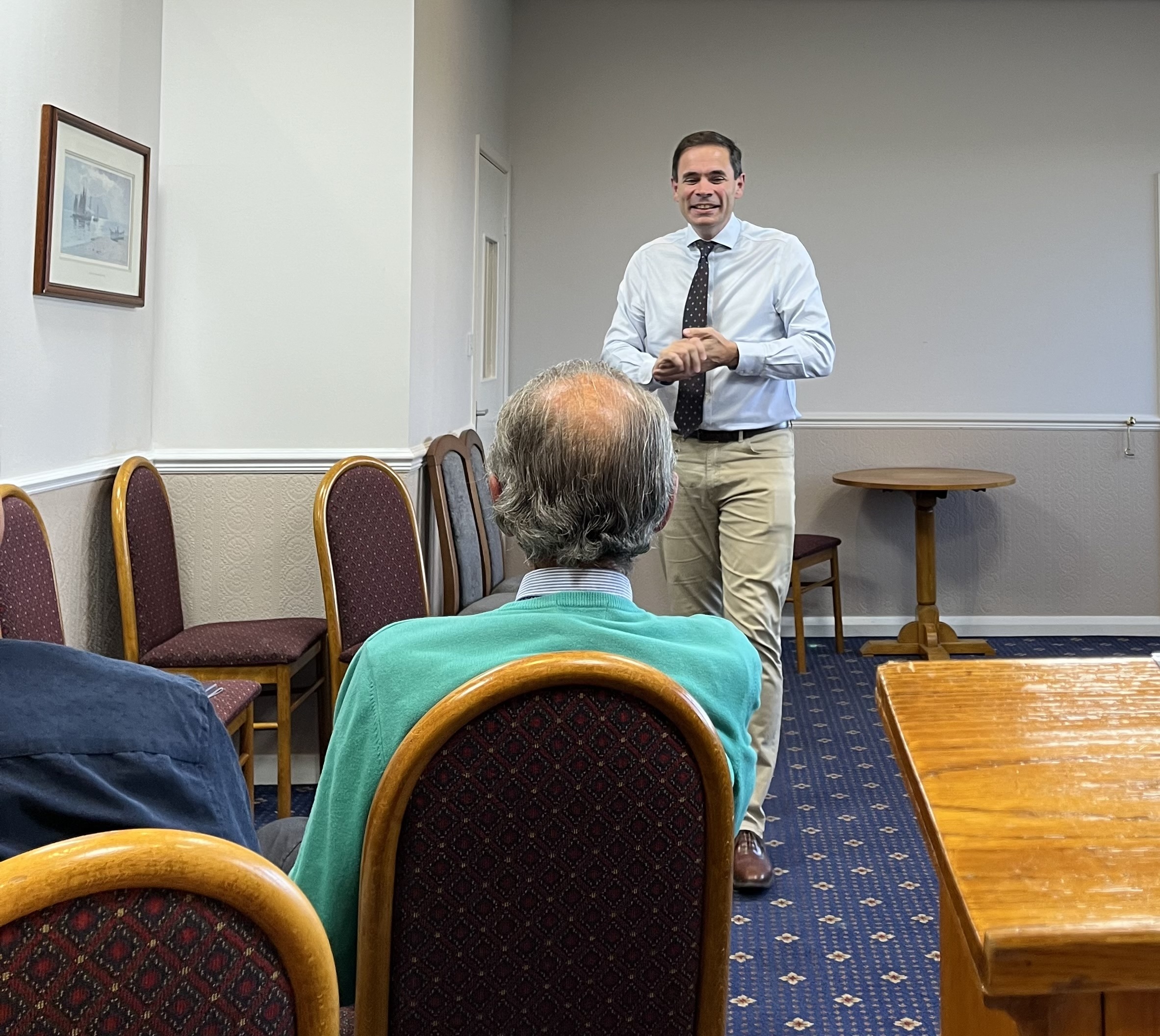 Helping Friends of Mostyn Street
On Wednesday 2nd August, Kelly headed out to Mostyn Street in Llandudno to help clean up the streets of Llandudno with the Friends of Mostyn Street. An initiative started and ran by volunteers from the local community. For just one hour a week, the volunteers meet to litter pick, brush and sweep the streets in Llandudno to ensure our home town looks great for visitors and locals alike.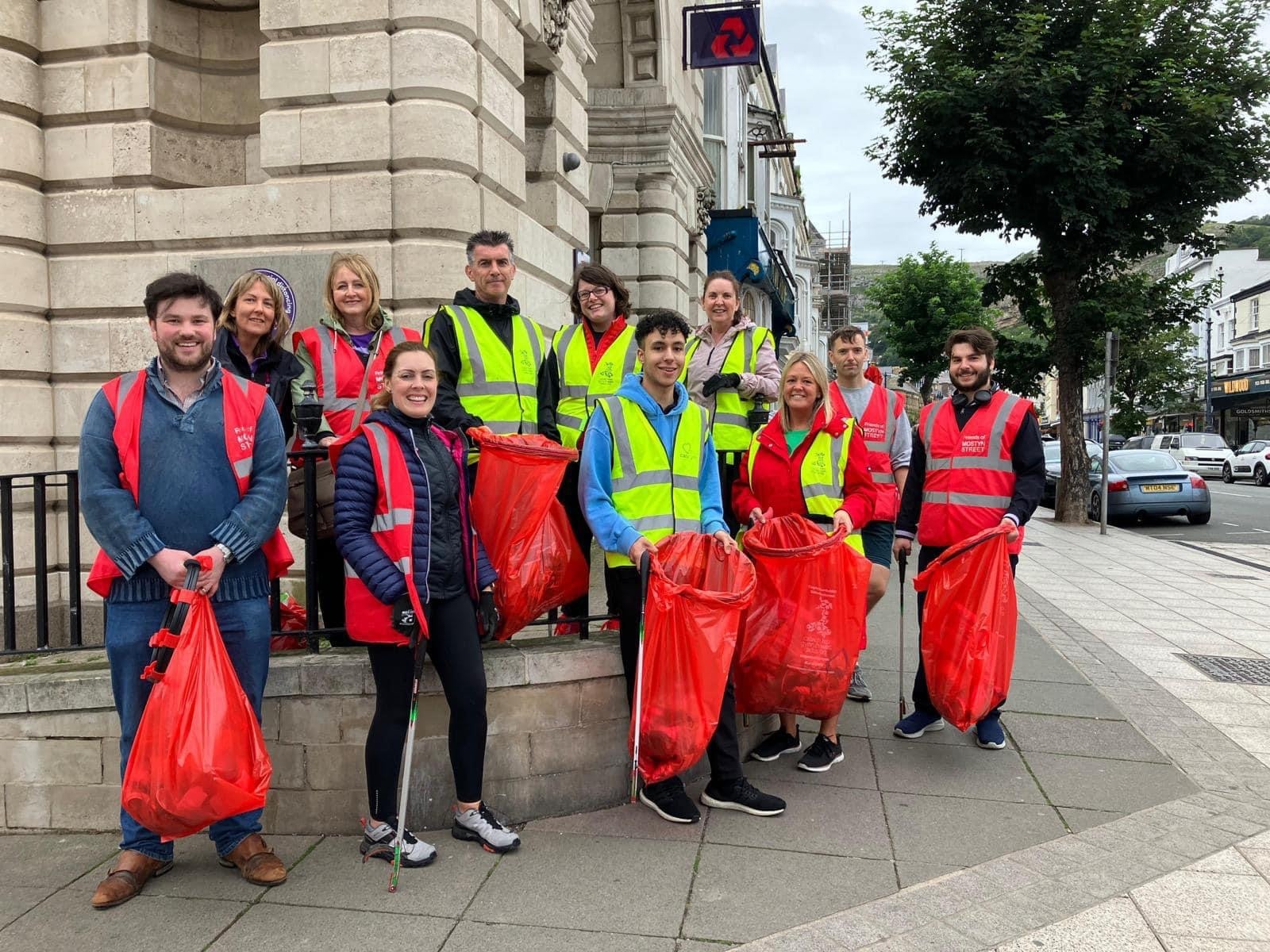 Lego Exhibition at St John's Methodist Church in Llandudno
Tom Owen and Son were happy to help caretaker Alan, with his huge collection of Lego figures during his 2 week long exhibition at St John's Methodist Church in Llandudno.
It takes a lot of work to return all of the figures, carefully, back upstairs to storage!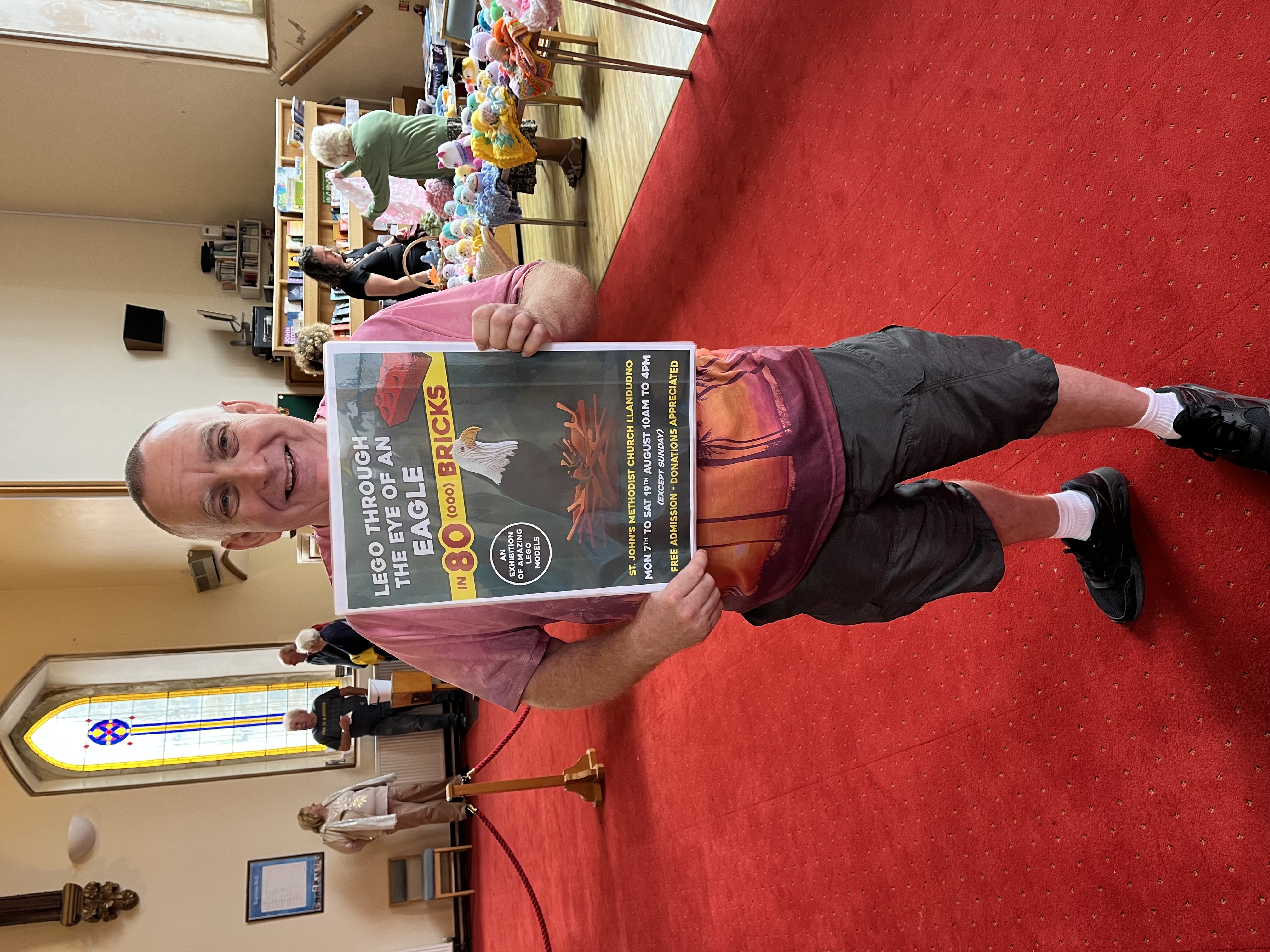 Robin Millar MP visit to Tom Owen and Son
On Thursday 10 August 2023, we were privileged to welcome Robin Millar MP to our offices to find out more about our family run funeral business in Llandudno and also about the work we are doing in the community.
Robin Millar MP was impressed with our facilities and the modern touches we are bringing to our 90 year old business. We are very grateful for his kind words in his article on Facebook.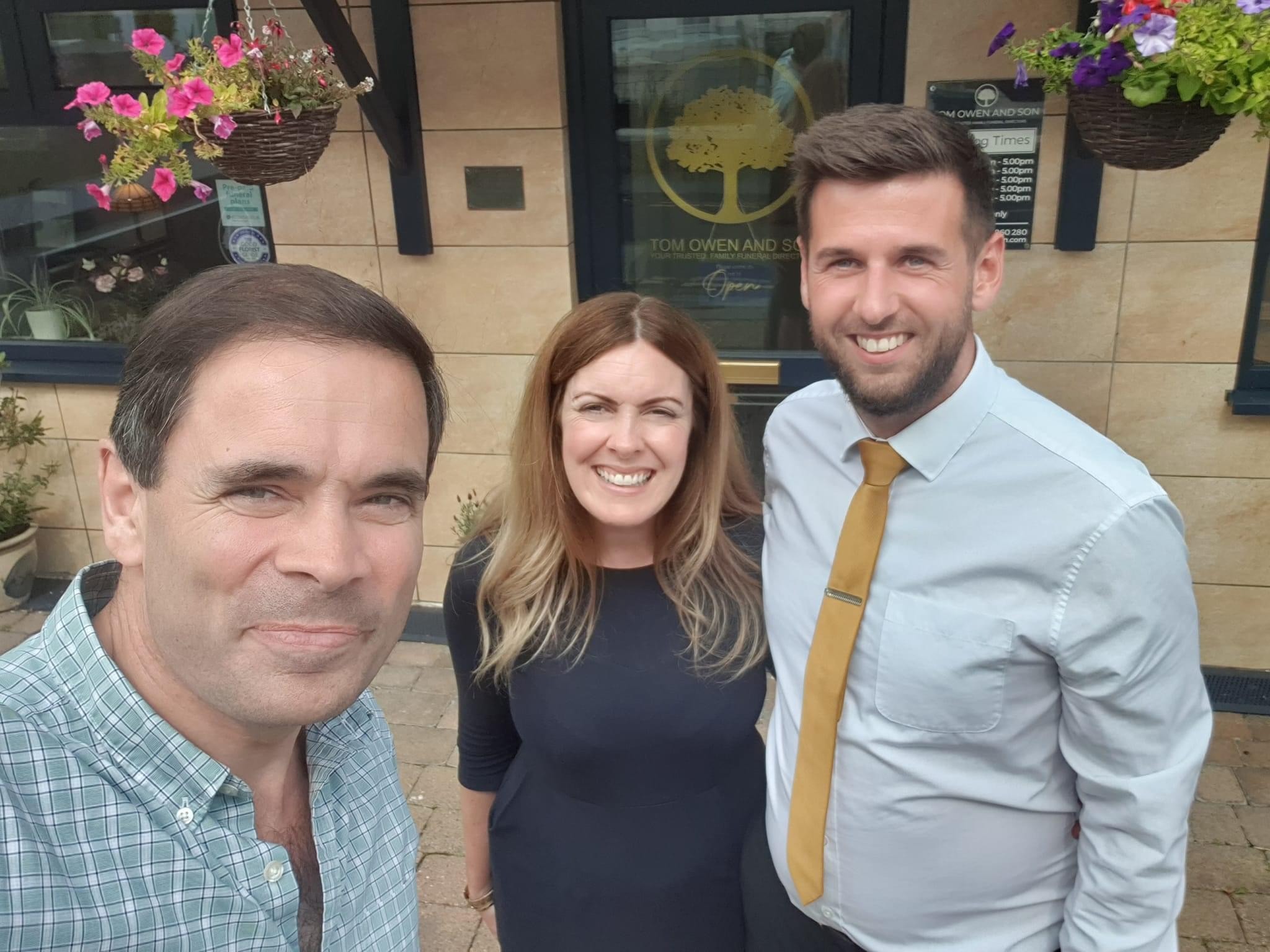 Maesdu Golf Club Race Night
On Friday 11 August 2023, Kelly and Tristan Owen joined the Race Night at Maesdu Golf Club to help raise funds for the Junior Section. It was a fantastic evening, full of fun and on the edge of your seat nervousness, and we didn't take any photos we were enjoying ourselves so much.

Bowls Evening
On Tuesday 15th August 2023, some of the Tom Owen and Son team enjoyed a night of Crown Green Bowling at Craig-y-Don Bowling Club. Attending a Rotary Club of Llandudno social evening, it was great to be involved in a fun activity.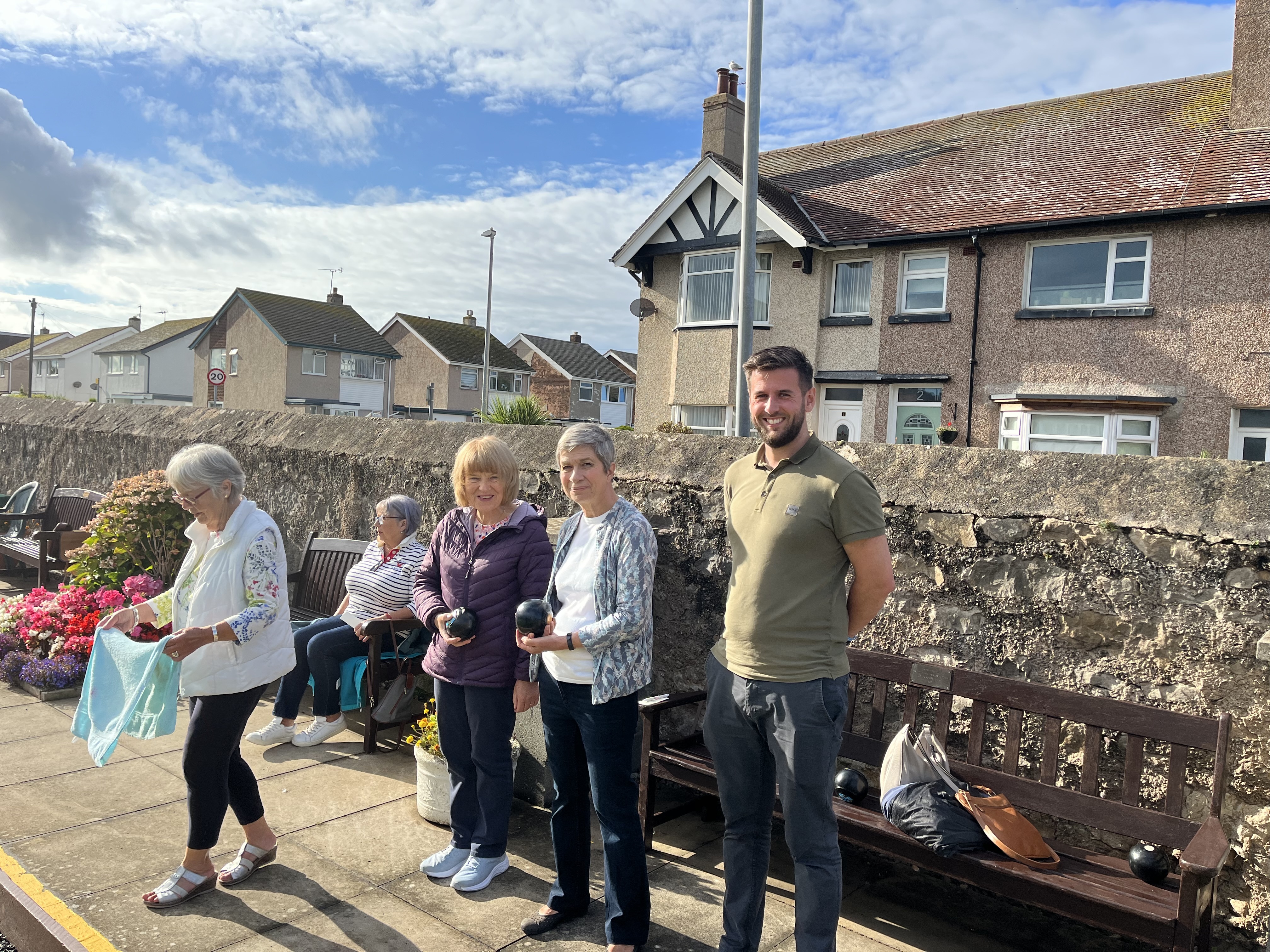 Llandudno Junction Dragons U14s
For the third season in a row, we are delighted to be the sponsor of the football kit for the U14s Llandudno Junction Dragons. We went along to their recent football match, at Llandudno Junction Football Club to see them playing in their new kit and they won 7-0!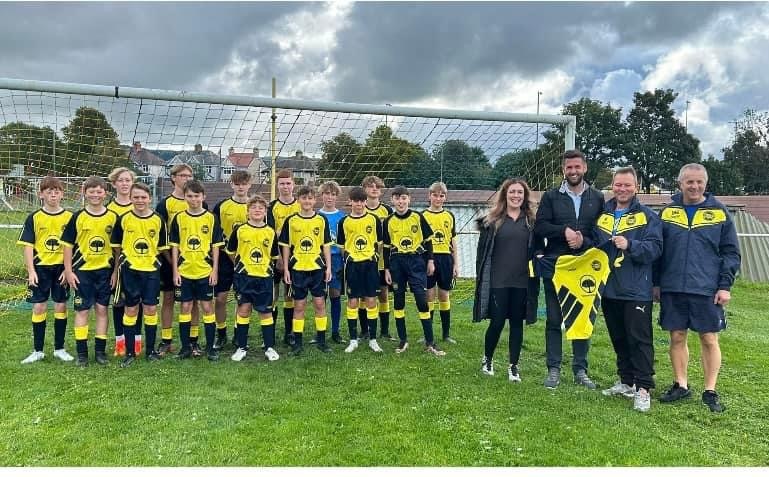 Get in touch if you have a community or charity based event you'd like us to get involved in
Get in touch