What flowers are perfect for a funeral in summer?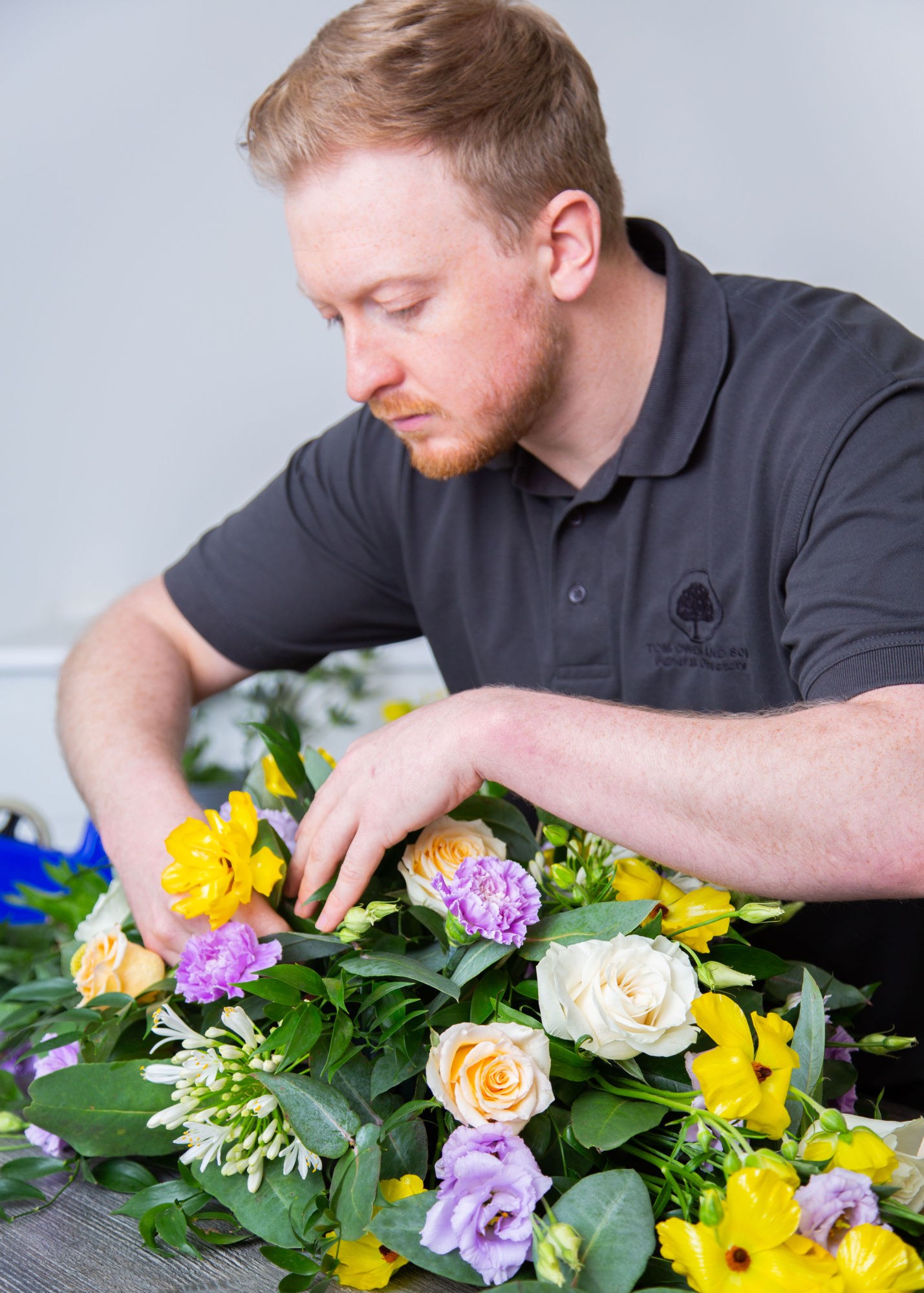 Flowers play an important part in honouring and celebrating the lives of those that have died and summer is high season for many different varieties of amazing flowers. We are incredibly lucky to have an in-house florist within our funeral home, who can provide bespoke funeral flower arrangements for our clients, so we asked James Crompton to write an article on his favourite summer flowers.
Hydrangeas
Hydrangeas are a popular choice for funeral arrangements. These lovely, large and frilly flowers are sure to catch the eye in any floral display they're featured in and make for a highly effective focal flower due to their size. They come in various colours but white and soft shades of blue and pink are popular and readily available throughout the summer. Hydrangeas add a sense of grace, softness and tranquility to floral tributes, making them a fitting choice to honour someone's memory.
Peonies
Peonies, with their lush, multi-layered blooms and delicate fragrance, are often associated with beauty, love, and compassion. Peonies symbolise a deep emotional connection and are a powerful representation of remembrance. Peonies come in a range of colours, including white, pink, and red however they only have a short flowering season from mid May to late June.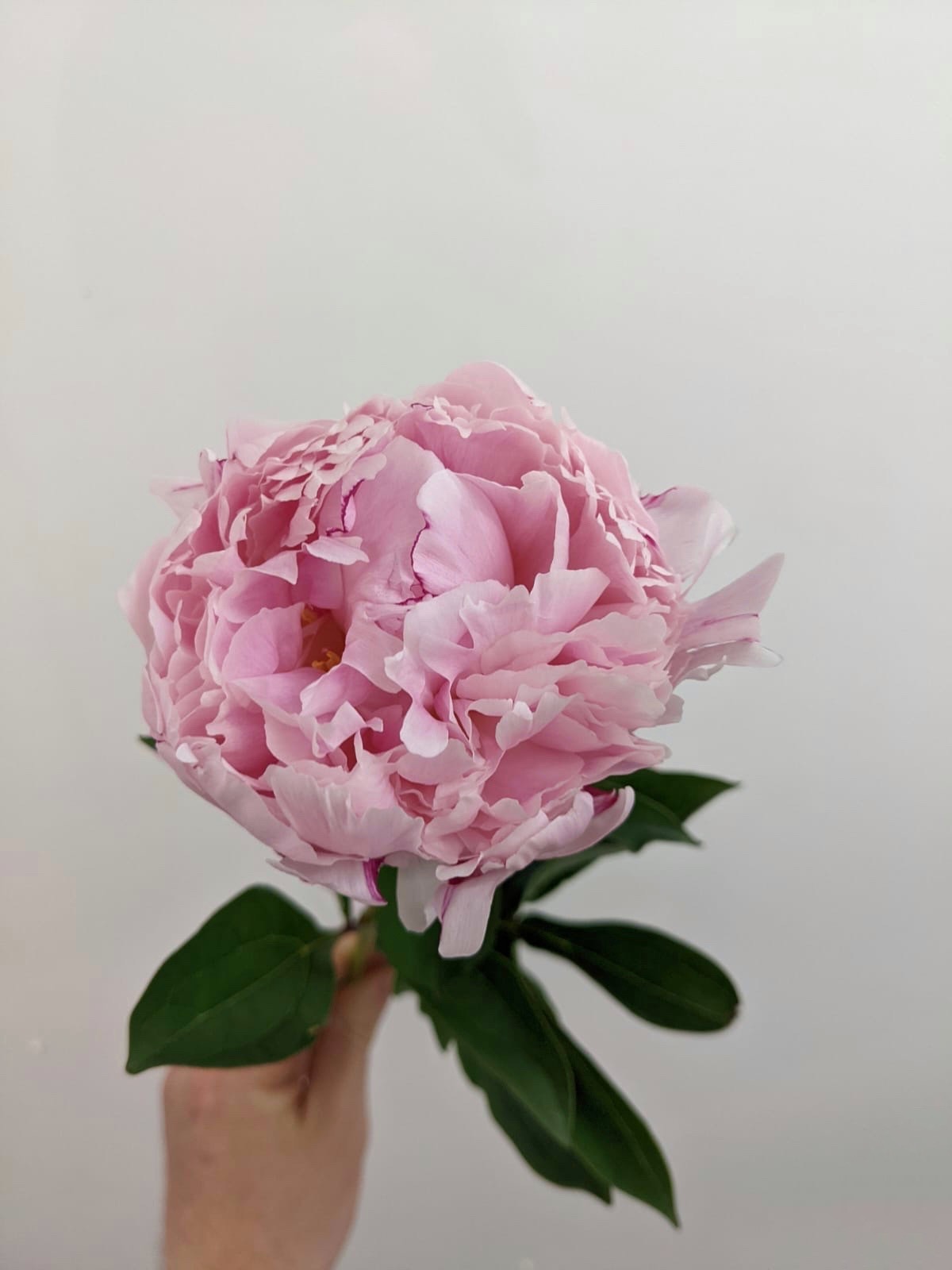 Delphiniums
Delphiniums are known for their tall, majestic spikes of flowers and are commonly used in garden style, loose and natural funeral arrangements. Their deep blue colour is often associated with tranquility and calmness, providing a soothing presence during a time of grief.
Astilbe
Astilbe are delicate, feathery flowers that add a soft touch to funeral arrangements. Astilbe come in shades of pink and white and are a beautiful addition to any wild or informal style arrangement to give an authentic, natural feel.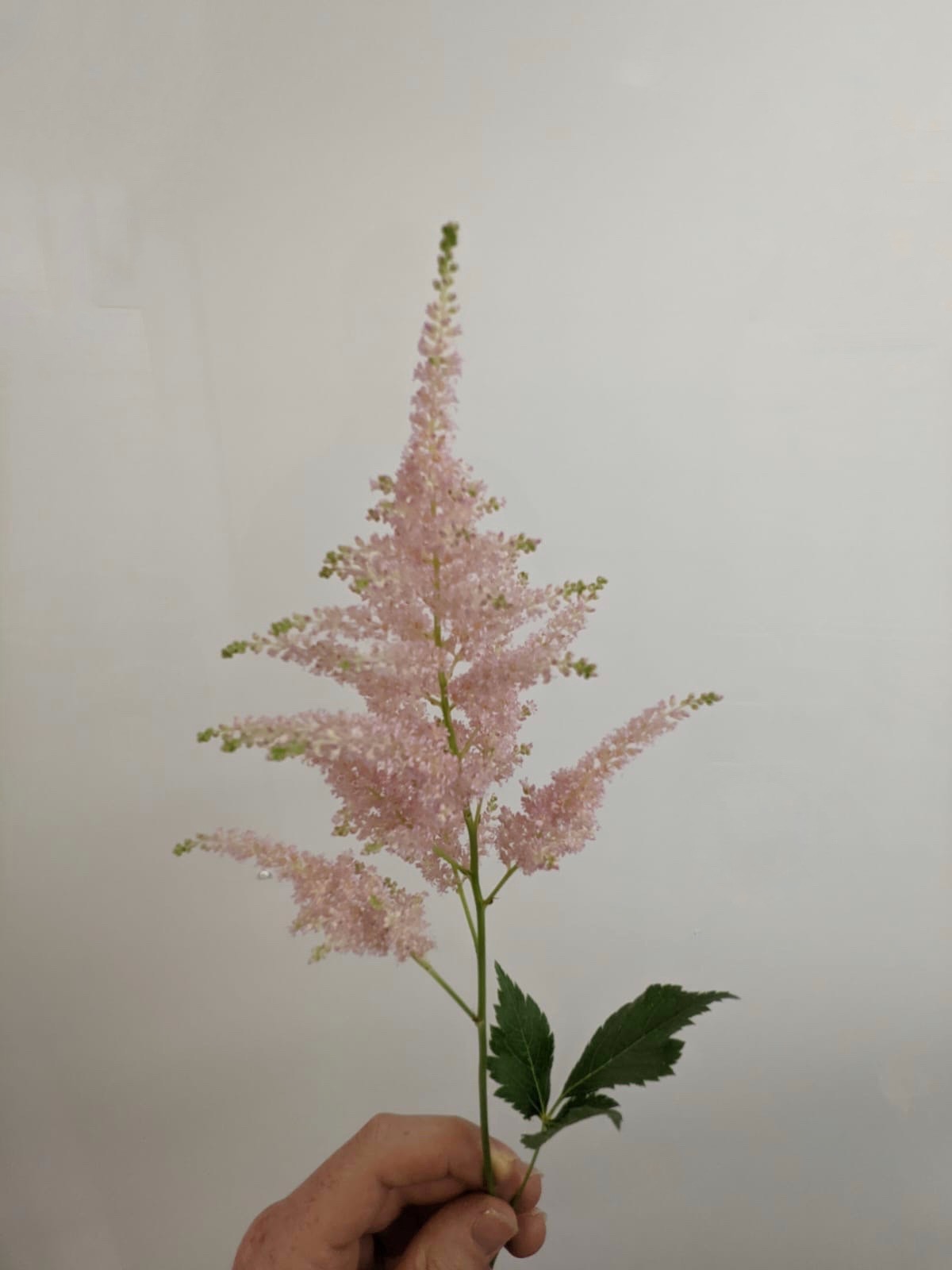 Cornflowers
Cornflowers, with their vibrant blue hue, can bring the beauty and grace of a wildflower meadow to funeral flower arrangements. These flowers symbolise devotion, faithfulness, and eternal love. Cornflowers one of the few naturally bright blue blooms that are available as commercially grown cut flowers, making them a popular choice while in season.
Dahlias
Dahlias are bold and captivating blooms that come in a variety of colours, shapes, and sizes. Dahlias are immensely popular with gardeners and professional horticulturalists for showing at competitions. These delightful blooms can be incorporated into funeral arrangements to represent a vibrant and well-lived life. The colour choices can be tailored to reflect the personality and preferences of the departed, from deep reds to soft pinks and cheerful yellows and fiery oranges.
Remember, flowers have a way of speaking when words fail us. They offer a visual representation of our love, respect, and gratitude for those we hold dear, even in times of sorrow. So, if you find yourself faced with the task of selecting funeral flowers and you're unsure of what to choose – never hesitate to lean on the expertise and knowledge of your local professional florist. A great florist will be able to talk you through seasonal availability, colours, size and price options. Don't forget to ask to see a portfolio of their work so you can be certain that the florist's style and quality of work corresponds with your wishes!