Four Generations
Tom Owen and Son are a fourth generation, independent, family-run funeral directors based in North Wales. We provide funeral services across Llandudno, Colwyn Bay and Conwy.
Established formally in 1930, Tom Owen and Son earned a fantastic reputation under Tom and Peter's management for serving the bereaved families within the local community and surrounding areas. This is a reputation that we continue to strive to uphold to this day. Tom's legacy has shaped how the company has evolved over the last 90 years.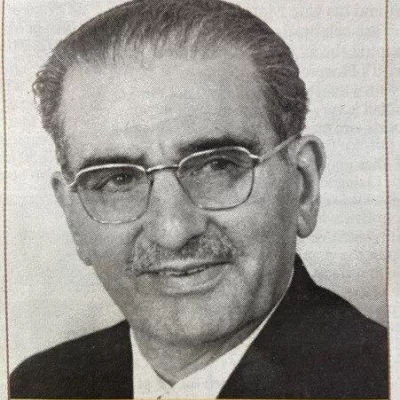 1921 - 1968
It all began with Tom Owen, our inspiration.
Back in 1899, in Mickle Trafford, in to the world came Tom Owen. Son of William and Maggie and brother to William, John and James.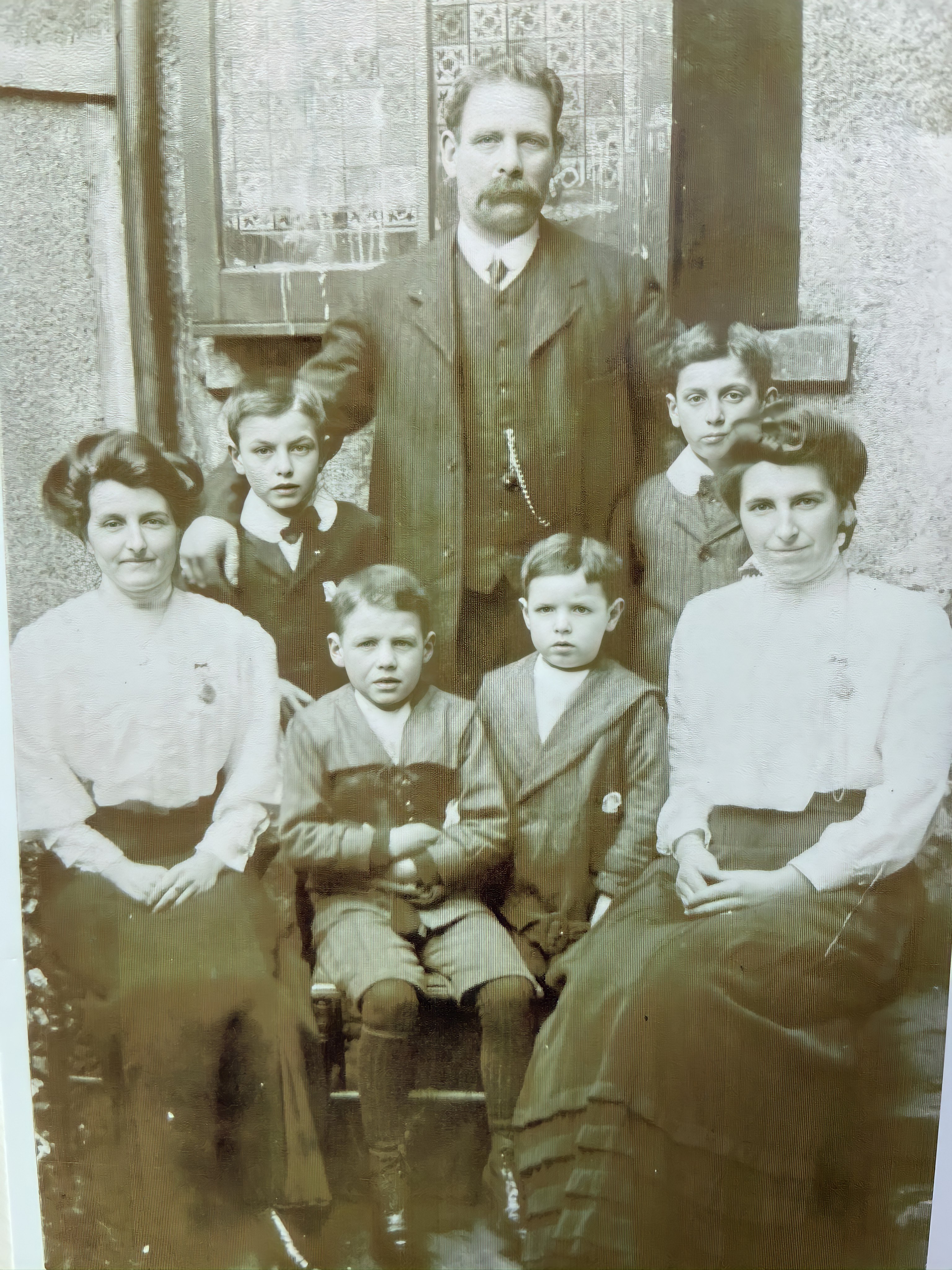 However the family weren't to stay in Mickle Trafford and in the early 1900's, the whole family moved to Llandudno due to an outbreak of foot and mouth disease on the farm they lived on. They arrived by horse and cart and settled in to their new life. Tom was said to be 10 when they arrived in Llandudno.
Their dad gave each of the brothers a car to encourage them to stay within the local area, however the only ones to do so were Tom and William. Stewart joined the army and worked on breaking the enigma code at Bletchley Park.
In 1921, he started a part time funeral directing business after helping out the local taxi drivers. Tom Owen and Son was established in 1930. Tom purchased a small shop on Bodhyfryd Road, Llandudno which was next door to his family home. The business has remained there ever since, albeit it looks a lot different today!
Tom was joined in the business by his son Peter Owen in 1945.
Tom Owen died in 1968.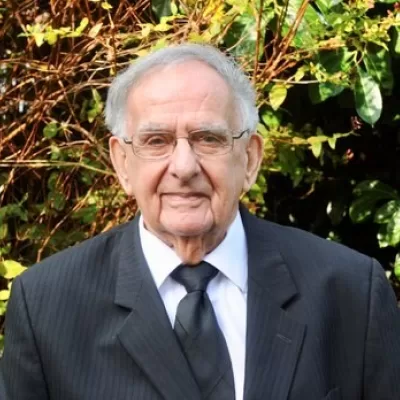 1945 - 1987
Peter Owen was born in 1929. He was the only child of Tom and May. He joined Tom Owen and Son in 1945 after leaving school and one of the first funerals he had to help arrange was that of his mother, Alice May.
Peter set new standards of excellence at Tom Owen and Son. In 1952, Peter was proud to be the first funeral director in Llandudno to use a Shearline Hearse. He also wore a black suit every day and became well known around the town for his sharp dressing and eccentric personality.
He was so well known, that he used to walk the backstreets of Llandudno if he was in a rush as walking down Mostyn Street would mean a delay due to all the people that would stop and talk to him.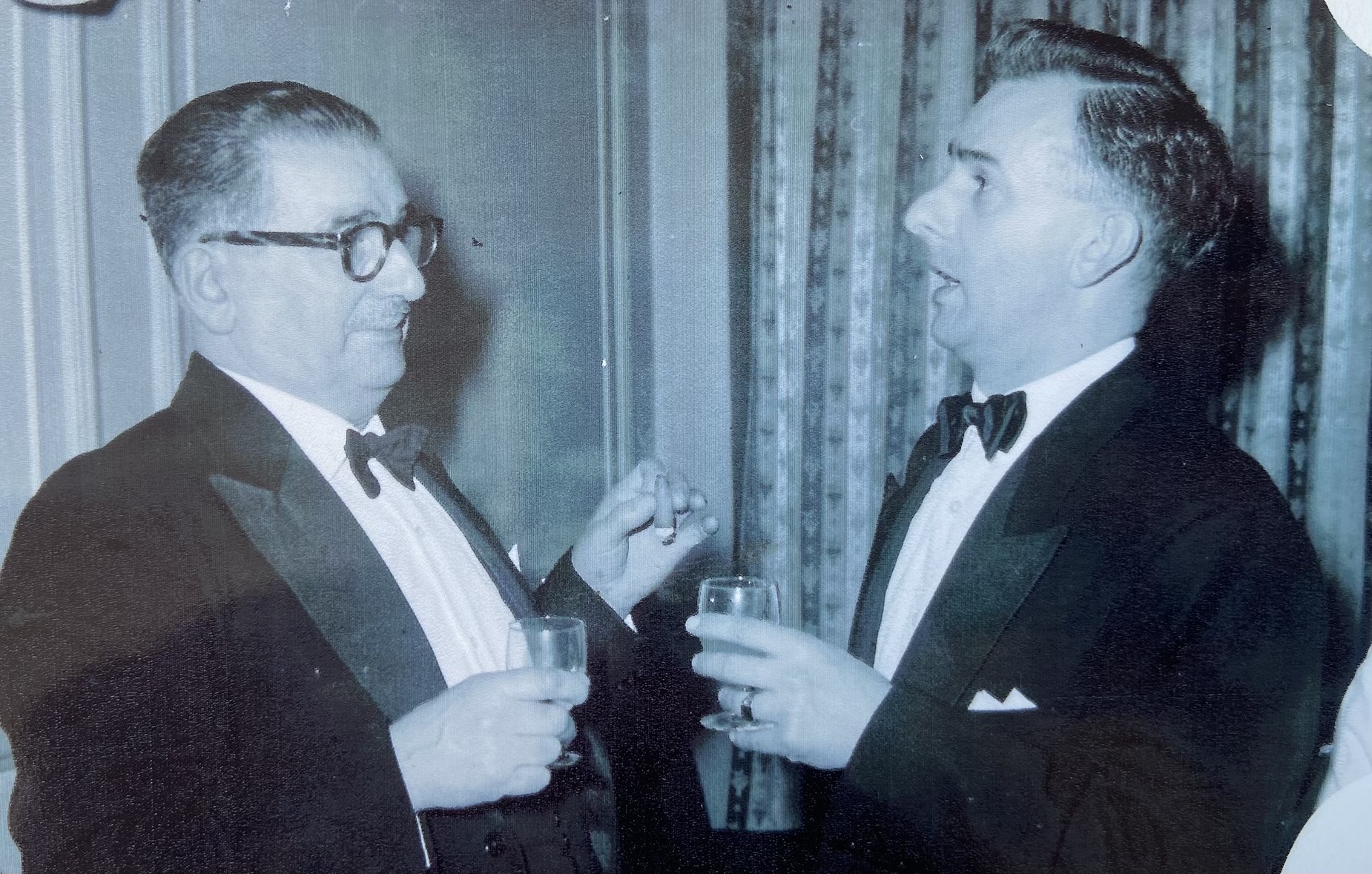 He took over the business full time in 1960. Tom Owen and Son became a limited company in 1960 under Peter's ownership.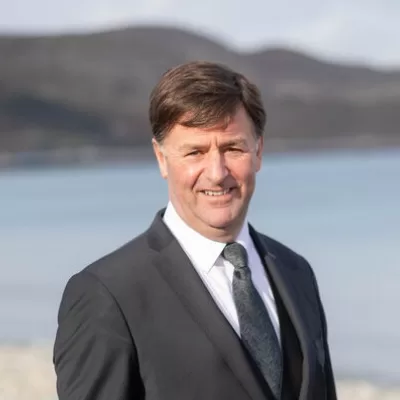 1974 - 2021
Scott Owen was born in August 1957, son of Peter and Shawna. Their eldest son, he was joined by brother Paul a few years later.
Scott followed in both his grandad Tom and dad's footsteps, and joined Tom Owen and Son in 1974. Scott became the third generation of the Owen family to work at Tom Owen and Son, joining straight from school.
Learning on the job with his father, Scott quickly learnt the trade. He recalls putting a funeral notice in the paper, back in the early days, where Peter would type it out on his typewriter. Scott would then run round the corner to the offices with the funeral notice for it to be typed out again ready for publishing!
He passed the diploma in funeral directing with the NAFD in 1980. Scott took over the running of Tom Owen and Son in 1987. He continued improving the duty of care to the bereaved in their time of need. The business has seen many improvements over the past few years, under Scott's management.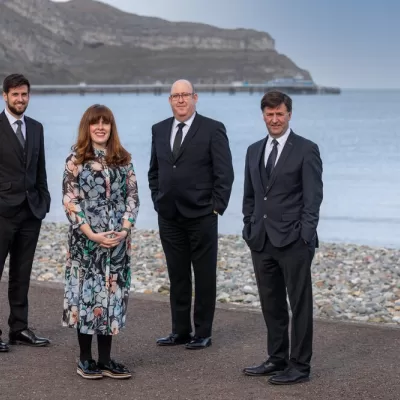 2021 - Present
Today, the Owen family remain at the heart of Tom Owen and Son. Tristan, the fourth generation of the family, alongside his wife Kelly are here to help you create a bespoke and fitting funeral. They are supported by Chris, James and Vicky. Embracing modern technology, a creative flair and diverse and inclusivity, we ensure that all families have the opportunity to be involved in organising the funeral to a level they are comfortable with.

We are proud that the Owen family have always, and remain to this day, the owners of Tom Owen and Son.