We are a family run, independent, community funeral director based in Llandudno. Established in 1930, we have been looking after your loved ones across Llandudno, Conwy and Colwyn Bay for many years. We have a female funeral director available, should you prefer to deal with a female.
We strive to be human first and funeral director second. We offer a modern approach to funerals and we are passionate about helping you to create a bespoke funeral to celebrate the life of the person who has died. We are honest, caring, supportive and approachable.

Led by husband and wife, Tristan and Kelly, they are supported by Chris, James and Vicky. Our caring team is available 24 hours a day throughout the year. At Tom Owen and Son Funeral Director, we strive to be accessible and inclusive with our services. Our award-winning experienced team are on hand to guide and support you throughout this difficult time.
We are committed to treating the person that has died with the utmost respect, care and dignity. We pride ourselves on giving the highest level of attention to detail. It's all about the little details where nothing is too much trouble.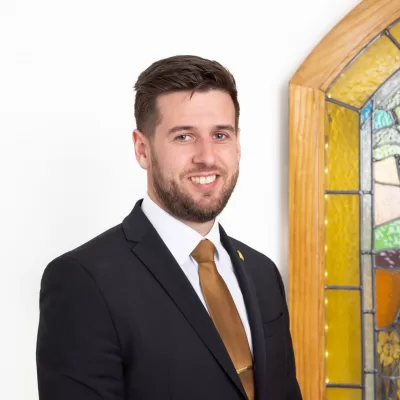 Tristan Owen, Funeral Director
Tristan has taken over the running of Tom Owen and Son from his father, Scott. He is proud to be the 4th generation of the Owen Family to look after this family business and continue serving the community as a Funeral Director.
Tristan loves playing chess, walking and training the family dog and spending time with friends. He's been known to frequent Maesdu golf course occasionally, is a keen member of Rotary Llandudno and is currently reacquainting himself with the Welsh language.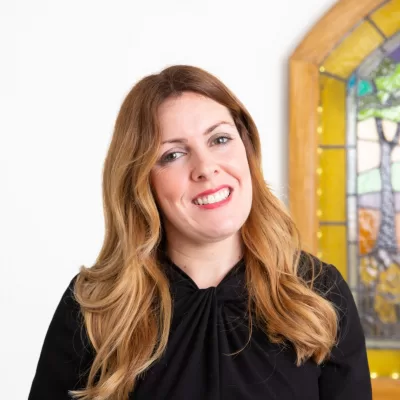 Kelly Owen, Funeral Director
Kelly is proud to be Tom Owen and Son's first female Funeral Director. In addition, Kelly, wife of Tristan, is our Diversity Champion and she is also responsible for managing the company's finances and social media.
Kelly loves nothing more than settling down to read a good book, learning how to use her camera in glorious Wales and spending time with her daughter. Kelly is also learning to speak Welsh!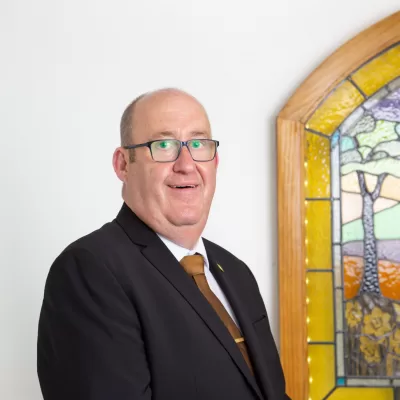 Chris Lea, Funeral Director
Chris has worked with Tom Owen and Son for many years. He manages the fleet and the bearers. Chris is an extended member of the Owen family!
Weekends away in the caravan are how Chris likes to spend his time. He's also fond of walking.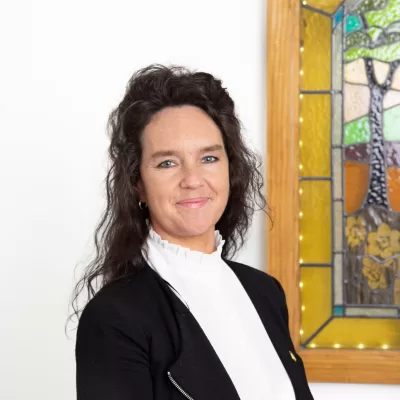 Vicky Baines, Funeral Operative
Vicky joined Tom Owen and Son in November 2021, as a Funeral Operative. She is responsible for looking after those in our care and our mortuary.
Vicky likes to blend her own essential oils and makes herbal remedies, which comes in handy when washing and dressing the deceased. Her hobbies include crafting, crystals and reiki, walking and spending time with her daughter.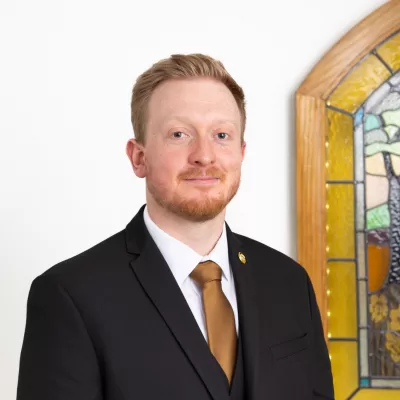 James Crompton, in-house florist and Funeral Operative
James joined Tom Owen and Son in January 2022, as our inhouse florist and Funeral Operative. He has worked as a florist since 2012, at his family business, Petals Llandudno and is a certified Good Florist Guide member.
In his spare time, James likes to spend time with his dog, Frank. He loves gardening, playing tennis and video games and cooking. He also works part time as a feature writer for The Florist Magazine.
Our Non-Executive Directors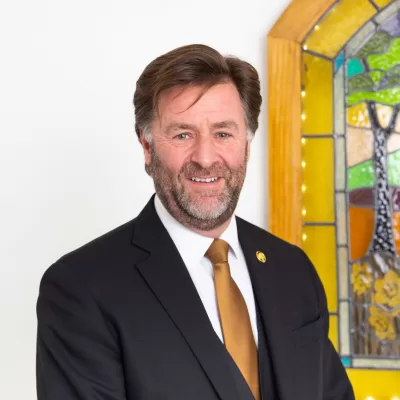 Scott Owen, Chairman
Scott is the third generation of the Owen family to have managed Tom Owen and Son. Scott was at the helm for over 45 years.
His vast experience allows him to provide mentorship and advice to the rest of the team. Scott is now on hand for support and funeral requests.
In his spare time, he loves cars and going to the gym.
Jayne Owen
Jayne provides guidance and mentorship in regards to the finances.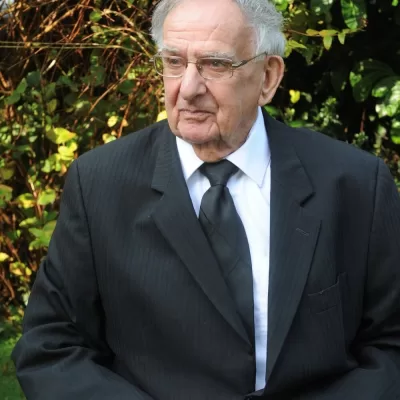 Peter Owen
Peter is the second generation of the Owen family to have been at the helm of Tom Owen and Son and now enjoys his well-earned retirement.