Fourth generation, independent, family owned community funeral director
Tom Owen and Son are privileged to have been providing support and guidance with funerals in Conwy, Deganwy, Rhos on Sea, Llandudno, Colwyn Bay and surrounding areas for over 90 years.
As an independent, family-run, community funeral director covering the Conwy area, we can help you create a bespoke and personalised funeral for the person that has died. Whether that is traditional, woodland, alternative or affordable. We are able to help you produce services that are bi-lingual.

The death of someone you know can be overwhelming, daunting and confusing. We will work with you to ensure you feel fully supported with every decision you make. We believe that organising a funeral can be a profound and positive experience, particularly if you are able to be involved. Tom Owen and Son Funeral Directors are proud to also have a female funeral director available for the first time in their history.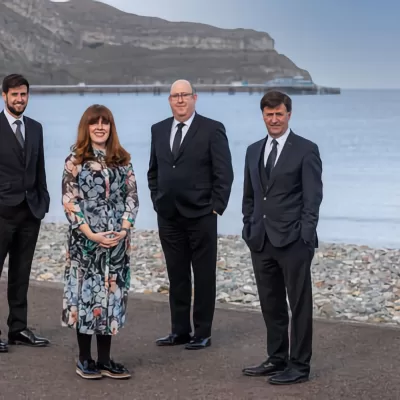 Meet The Team
The Owen family are at the heart of Tom Owen and Son funeral director, led by Tristan and his wife Kelly. They are supported by Chris, James and Vicky. Our award-winning experienced team will support and guide you through this difficult time. We focus on the individual to help inspire you to create a funeral that is fitting and personalised for the person that has died.

Meet the team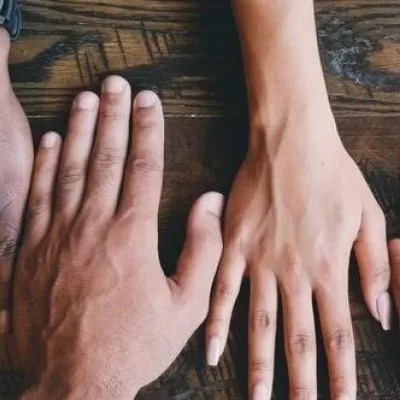 Our Community
Having served as a Funeral Director covering Llandudno, Deganwy, Penrhyn Bay, Conwy, Rhos on Sea and Colwyn Bay for over 90 years, we feel firmly embedded within the community.
Why not find out what we are doing to be more responsible within our community and how we are trying to give more back.
Learn more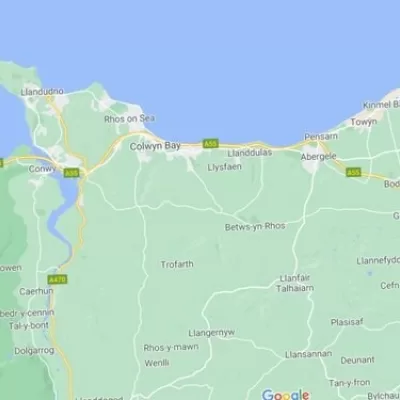 Our Location
We are privileged to work in one of the most beautiful parts of the world. Our biased opinion of course! As Funeral Directors based in Llandudno, we do also cover Conwy, Rhos on Sea, Deganwy, Colwyn Bay and Penrhyn Bay.
We can meet with you to make funeral arrangements in your home or at our office.
We have parking available in addition to an onsite chapel of rest, which was refurbished in November 2021 to the highest standard, and an onsite mortuary. We are wheel chair accessible and also pet friendly!
Take a look at our office here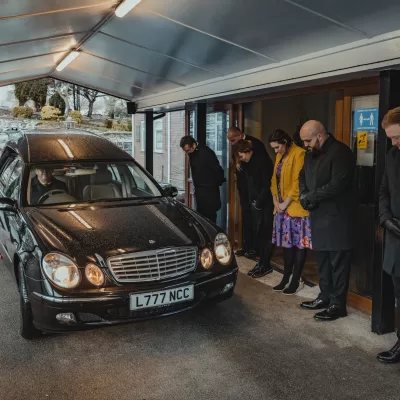 How we can help
We can help you to create a funeral that is a genuine reflection of the person who has died. It doesn't have to be like the funerals you may have been to before.
If you are looking for an inclusive, caring, friendly, open-minded funeral director please get in touch to talk through your options.

Perhaps you need help to organise an ashes burial? Please get in touch with one of our experienced team who will be able to provide you with a quote.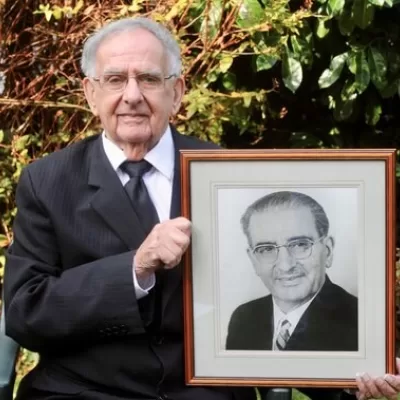 Our History
Tom Owen and Son are the only fourth generation, independent, family-run community funeral directors based in the Conwy area. We also provide funeral services in Deganwy, Penrhyn Bay, Colwyn Bay, Llandudno and Rhos on Sea.
It all began with Tom Owen, our inspiration. He joined the funeral profession after helping out the local taxi drivers. Joined by his son Peter Owen a few years later and Tom Owen and Son was established in 1930.
Tom's legacy has shaped how the company has evolved over the last 90 years.

Read more about our history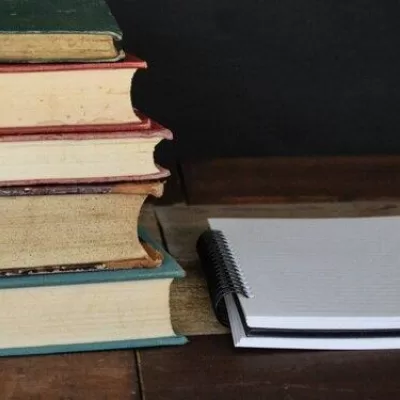 Qualified & Trusted
Not all Funeral Directors are the same. Appointing a Funeral Director is a very important decision when you are organising a funeral, usually made at a difficult time so knowing they are qualified and trusted can help your decision making.
Tom Owen and Son have been accredited and awarded by various independent organisations including The Good Funeral Guide and the NAFD so you can be sure that you are in safe hands.

See our list of accreditations